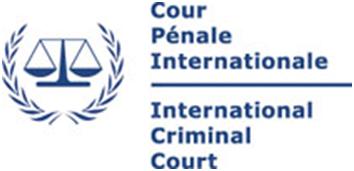 Press Release
: 17/03/2009
ICC - The Registrar of the International Criminal Court meets with stakeholders and affected communities in the Democratic Republic of the Congo
The Registrar, Ms Arbia, on the podium of the national Congolese TV station, RTNC - The Registrar and the Minister of Foreign Affairs, Mr Alexis Thambwe Muamba - The Registrar and the Minister of Information, Mr Lambert Mende
Press Release: 17.03.2009
The Registrar of the International Criminal Court meets with stakeholders and affected communities in the Democratic Republic of the Congo
ICC-CPI-20090317-PR398
The Registrar, Ms Arbia, on the podium of the national Congolese TV station, RTNC - The Registrar and the Minister of Foreign Affairs, Mr Alexis Thambwe Muamba - The Registrar and the Minister of Information, Mr Lambert Mende
The Registrar of the International Criminal Court (ICC), Ms Silvana Arbia, is visiting the Democratic Republic of the Congo (DRC) from 15 to 20 March 2009, and meeting with representatives of local and national authorities, non-governmental organisations, members of affected communities, and journalists.
On the first stage of her mission, in Kinshasa, Ms Arbia met successively with the Ministers of Justice, Defence, Human Rights, Foreign Affairs and Information. The Registrar also met with the Procureur Général of the DRC.
With each of her interlocutors, Ms Arbia reviewed the state of cooperation between the Democratic Republic of the Congo and the ICC. She thanked them again for the cooperation shown to date by the DRC and underlined the need to pursue such cooperation and maintain regular dialogue with the Court. She also recalled the obligations of all States Parties to the Rome Statute to implement judicial decisions issued by the ICC and, in the case of the DRC, to execute the warrant of arrest issued in 2006 for Bosco Ntaganda. "There can be no lasting and durable peace without justice. Justice serves peace", Ms Arbia told the Congolese authorities engaged in a peace process most notably in Kivu.
The Registrar of the ICC also met with members of the diplomatic community based in Kinshasa. Speaking to them, Ms Arbia emphasised the duty of States Parties to cooperate with the Court. "In your efforts to reconstruct this country (DRC), there is also the need to recognize and support this aspect of international criminal justice", she told them.
Ms Arbia also met with representatives of NGOs and some 40 media outlets. As well as responding to questions on the current situation in Darfur following the issuance of a warrant of arrest for President Bashir, she addressed concerns relating to the Congolese cases before the ICC. Three cases stemming from the situation in the DRC (against Thomas Lubanga Dyilo, Bosco Ntaganda, and Germain Katanga and Mathieu Ngudjolo Chui, respectively) are currently before the Court. The trial of the first Congolese accused, Thomas Lubanga Dyilo, started last January in The Hague.
Finally, the Registrar held a working session with all staff from the ICC's Kinshasa office. She highlighted the key role played by the field offices in advancing the Court's cause.
Ms Arbia continues her visit in the Democratic Republic of the Congo in Ituri, where she will hold interactive outreach sessions with local authorities, religious representatives, representatives of NGOs, members of the most affected communities, and journalists.
Press conference given by the Registrar in Kinshasa.